Selected Media Positions and Articles: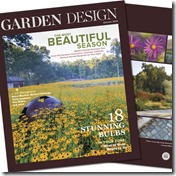 Garden Design Magazine, Feb 2013 to 2018: Staff writer and consultant. A lifestyle magazine for the design-conscious reader passionate about landscaping, plants, and outdoor living. As a contributing editor, I write for each issue of the magazine, contribute articles to the blog, and consult about the direction of the magazine, article ideas, and more.

Read more here: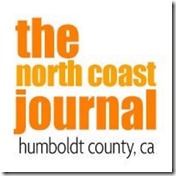 The North Coast Journal, August 2013 to 2016: Garden columnist. Humboldt County's weekly alternative newspaper reporting on the biggest issues affecting the North Coast, with witty food reviews, coverage of Humboldt County events, and naturally enough, a monthly gardening column for locals written by yours truly.

Read more here: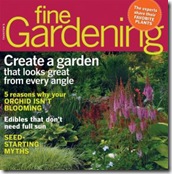 Fine Gardening Magazine, Jan/ Feb 2012-April to May 2013: Tool review columnist for Fine Gardening Magazine. Because of my experience in landscaping and as a professional reviewer for Amazon.com, Fine Gardening asked me to create a year-long series of tool reviews for the magazine. In the first issue (shown), I reviewed the Fiskars Pruning Stik, a lightweight and easy-to-use pole pruner.

Since then, I've written frequent full-length articles and assorted columns for the print magazine.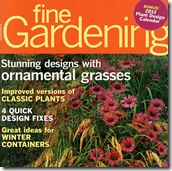 Fine Gardening Magazine, Nov/ Dec 2011 issue: "Four simple fixes that make a big difference: Take your beds from 'blah' to beautiful with one of these effective measures."In early 2011, Fine Gardening editor Danielle Sherry visited Humboldt County to photograph four of my designed landscapes for this feature-length article, in which I discussed four simple design solutions that make an immediate impact in the garden.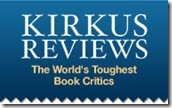 Kirkus Reviews: Bestselling author (and Humboldt County local) Amy Stewart interviewed me about the book Understanding Garden Design by Vanessa Gardner Nagel. This may be the only book review on the Kirkus site that has the word "hell" in it. Thanks for the fun interview, Amy! Read more here: Understanding Garden Design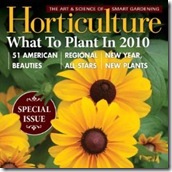 Horticulture Magazine, December 2010: As a member of the Garden Designers Roundtable, an online group of designers who write about timely issues in landscaping, I was invited to write about a favorite landscaping plant and how I use it in designs. I chose Parahebe linifolia, a complete wallflower in a world where garden plants have their own PR campaigns. This lovely little shrub hasn't even been graced with a common name, yet it's a fantastic performer here in Humboldt and definitely deserves more attention.
North Coast Journal: New York Times bestselling author and local garden writer Amy Stewart interviewed me in the North Coast Journal about the new field of garden coaching and what it's all about.Read part one here: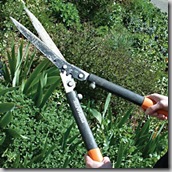 North Coast Journal: Part two of Amy Stewart's article in the North Coast Journal highlighted some specific ways you can work with a garden coach to get the best results in your garden.Read part two here: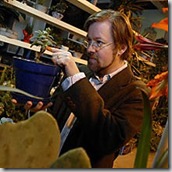 Christian Science Monitor: "Gardens in magazines appear restful and serene. But talk to homeowners facing overgrown yards, and they use words like "intimidating" and "frustrating." Their backyards cry out for a firm hand and a Mr. Universe-style shape up."Read more here:

Christian Science Monitor – Stymied? Huddle With A Garden 'Coach'!
Community Service and Events: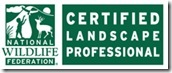 National Wildlife Federation recommended landscaper: I'm proud to have been chosen as one of only twelve landscapers across the nation to be listed on the National Wildlife Federation's website as a recommended landscaper. Want to create an NWF Certified Wildlife Habitat? I can help you create a beautifully-designed wildlife garden.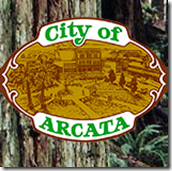 City of Arcata – Design Review Commission, Commissioner 2010-2013: The Arcata Historic and Design Review Commission is a review body with judicial authority which looks at planned projects in commercial or historic zones of the city of Arcata.As a commissioner, I helped approve architectural and landscaping plans presented to the city to help Arcata grow in a sustainable and attractive way. If you're interested in learning more, you can watch the meetings online at the City of Arcata website.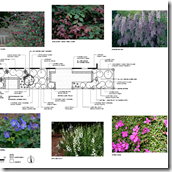 Humboldt Senior Resource Center – Fran's Garden: I worked with members of the Senior Resource Garden Committee to create a plan to honor their friend and client Fran, who had cared for a previous incarnation of their garden many years before.Their new garden was to provide a relaxing area for staff/ volunteers of the Senior Resource Center to meet with seniors, enjoy sunshine and hummingbirds, and pick culinary herbs to flavor the lunches served on site.

In 2013, this landscape was honored with a Garden Jewels Award from the Eureka-Sequoia Garden Club.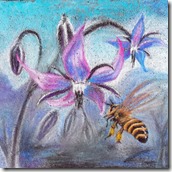 Pastels on the Plaza 2014: Artist Trevor Shirk did a lovely rendition of a honeybee visiting a borage flower for this year's Pastels on the Plaza event.This event is a yearly collaboration between the North Coast Children's Center, artists, and local businesses such as my own to benefit local children's programs for families in need.

We love to participate each year with our many artist friends to support a good cause and to celebrate art in the community.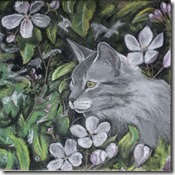 Pastels on the Plaza 2013: Artist Trevor Shirk was inspired by Tamir, an exceptionally attractive housecat, as she frolicked among spring's low-hanging apple blossoms.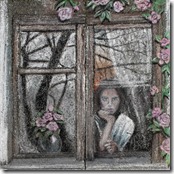 Pastels on the Plaza 2012: Artist Trevor Shirk worked in collaboration with his mother, a stained glass artist, to create this wintry window to the garden world for this year's benefit event.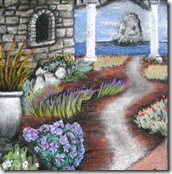 Pastels on the Plaza 2011: Artist Trevor Shirk created a gorgeous Tuscan-inspired landscape for this year's event. I had some artistic input on the plant selection!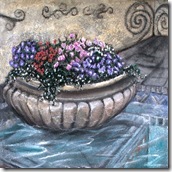 Pastels on the Plaza 2010: Artist Trevor Shirk again delivered with a gorgeous fantasy-scape – a Tuscan-inspired fountain dripping with flowers, inspired by a commercial landscape in McKinleyville I designed a few years back.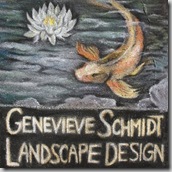 Pastels on the Plaza 2009: Artist Trevor Shirk created a Japanese-inspired koi pond scene for this year's event.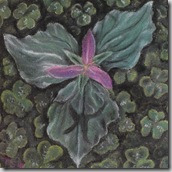 Pastels on the Plaza 2008: Artist Trevor Shirk was inspired by a Trillium photo he took at Redwood Park. Despite the rain, which presented many artistic challenges to working with pastel chalk, a good time was had by all at our first Pastels on the Plaza event.
Want to read more? Check out my fully-updated list of published work, columnist positions, media mentions and selected blog mentions over at my gardening website North Coast Gardening.
California Contractor's License Number: 986304 
We are fully licensed, bonded and insured.