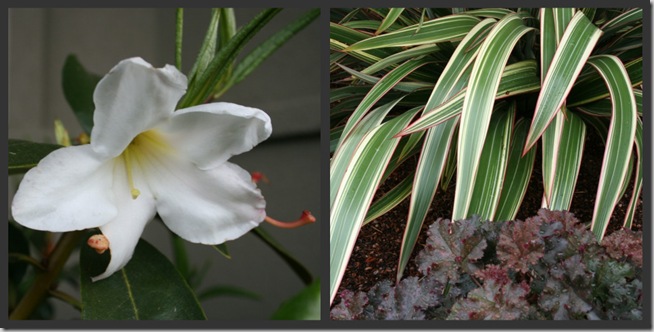 A wind-resistant landscape.
I designed this commercial garden in McKinleyville (3135 Boeing Avenue near the Holiday Inn/ Airport) a couple years ago, and it's already filling in admirably despite the rough conditions.
This garden has very hungry gophers as well as strong and salty seacoast wind which blasts the plants constantly, yet you can see that the plants are doing beautifully and there are some really cheerful year-round color combinations to enjoy.
I love the way the 'Plum Pudding' Heuchera highlights the burgundy leaf edging on this Phormium grass: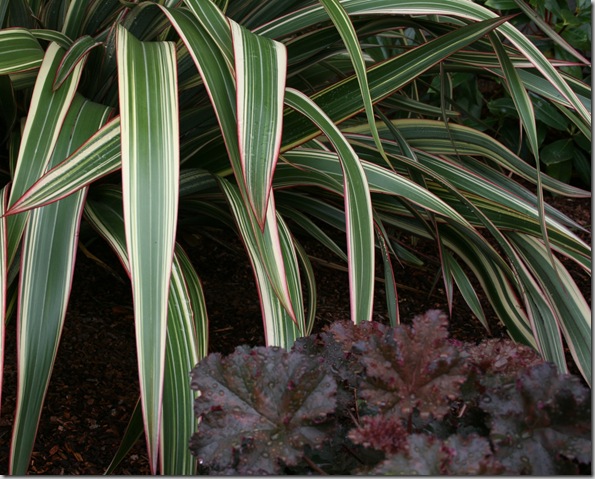 An exotic variety of fragrant Rhododendron: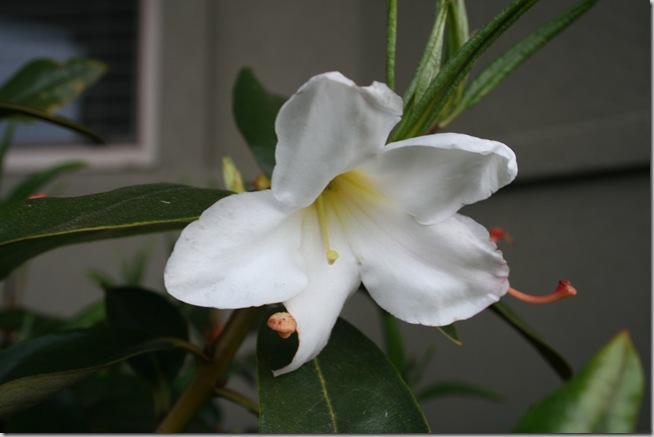 Low-maintenance shrub rose with evergreen grass: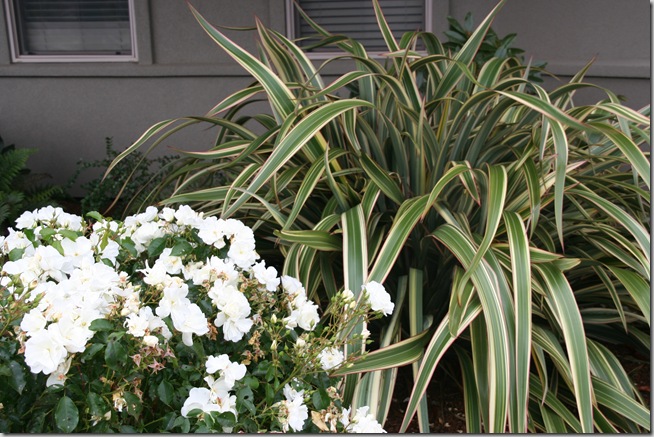 A sturdy Fuchsia attracts hummingbirds to its plentiful tiny blossoms: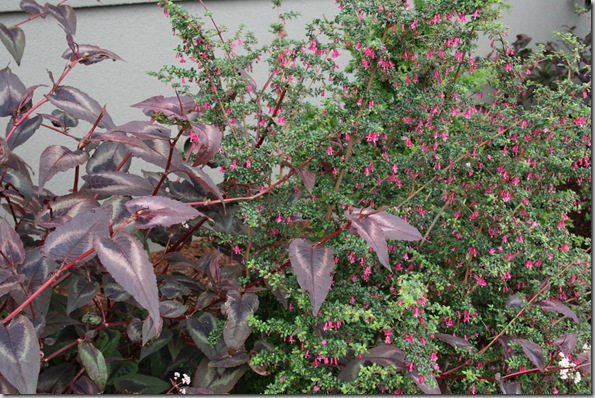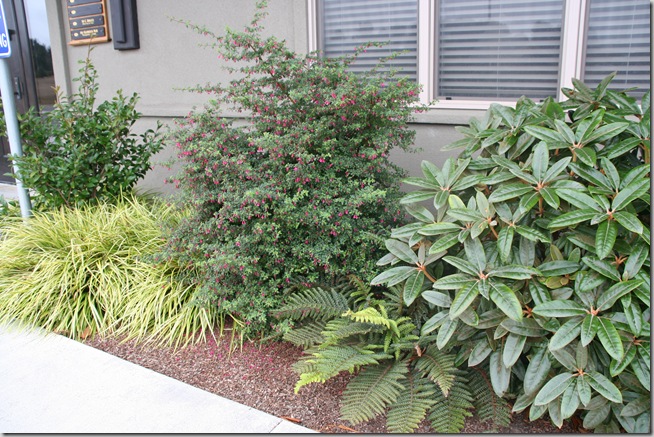 Hydrangea with curled, popcorn-like flowerheads: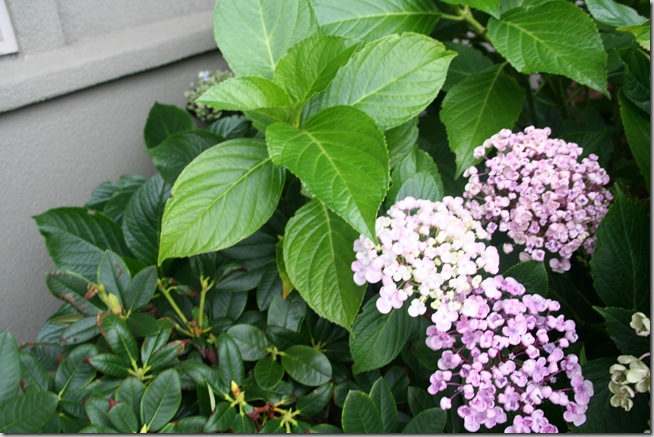 This grass flows constantly in the breeze and provides a sense of motion and excitement to the garden: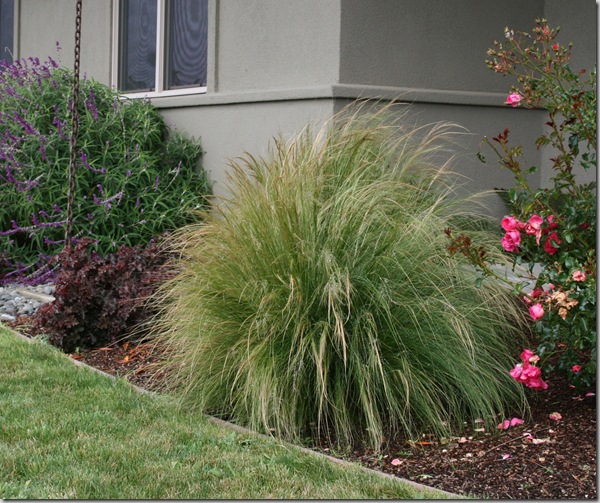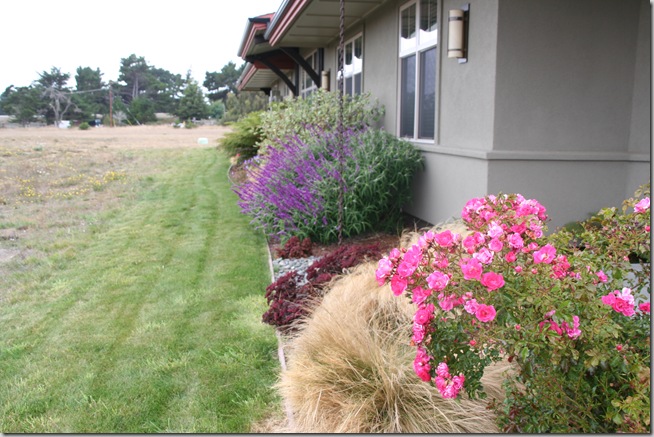 An evergreen bloomer against the blonde seedheads of the grass: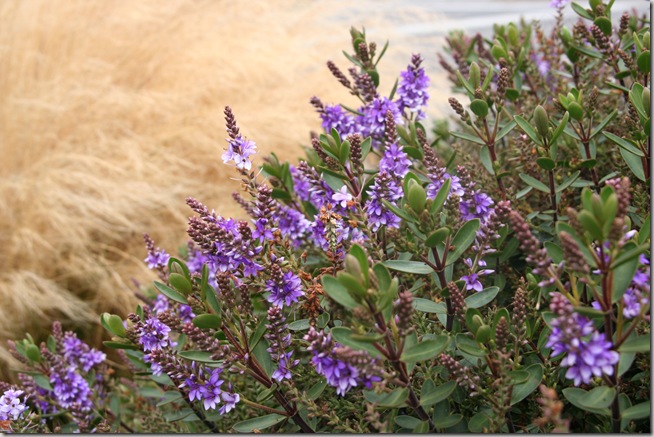 You can see that strong seacoast wind is no excuse for a boring garden!
Do you have tough conditions in your garden? Let me help you choose plants that will survive and thrive, through landscape design or garden coaching. Give me a call today!