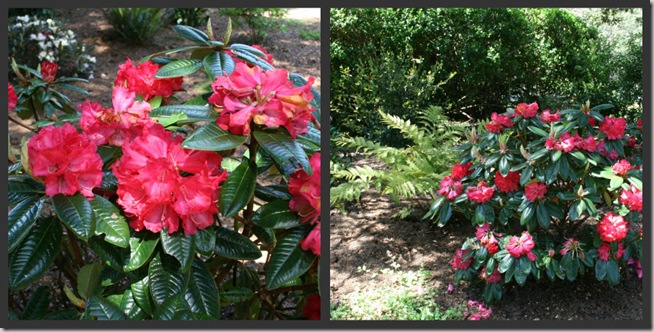 A deer-resistant, low-maintenance landscape with bursts of vibrant color.
The owner wanted a simple, flowing landscape that would be low-maintenance, deer-resistant, and have a clean, open appearance with bright bursts of gorgeous color, and some elegant foliage combinations.
Here's what it looked like before: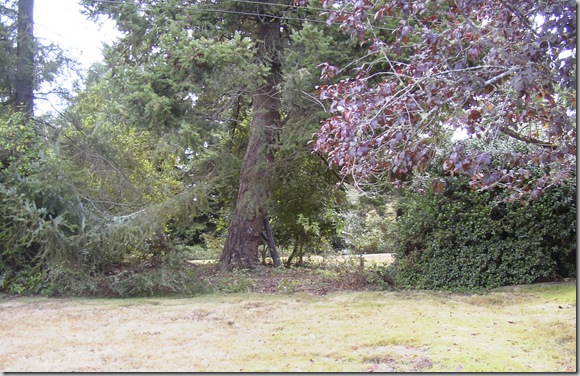 And after:
(1st year, still filling in)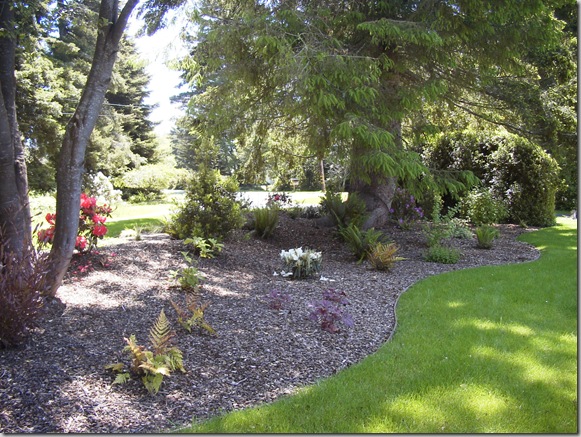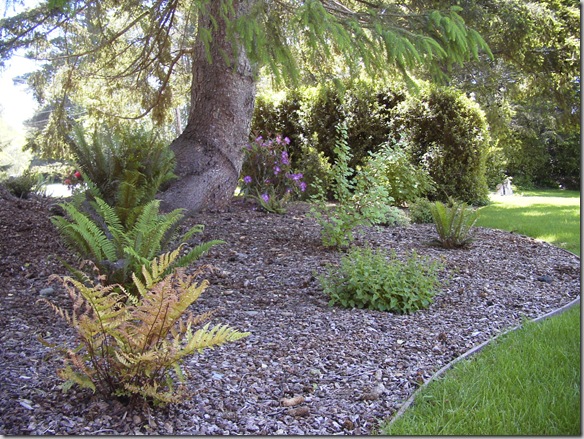 I love the unusual interplay between the orange color of the Rhododendron's stamens with the orange new growth of the Autumn Fern in the background: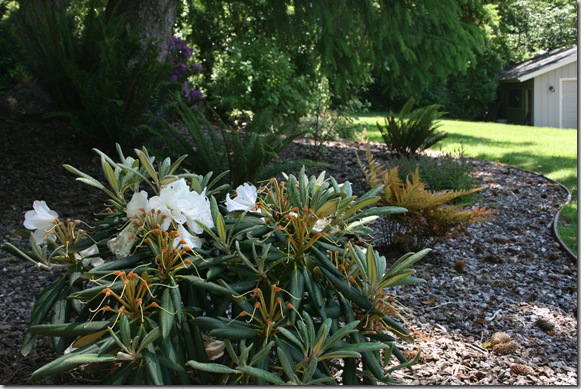 Do you notice the buff throat of this purple Rhododendron carrying the Autumn Fern's color through the garden? Subtle, but fun! As the garden fills in and the plants grow closer to one another these small touches that bring continuity will become more apparent.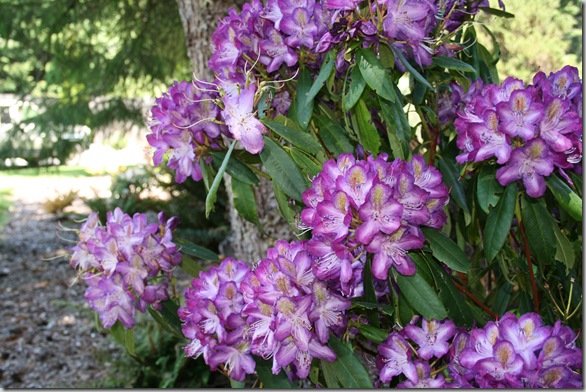 This red Rhododendron has such rich, glossy foliage – much different from the dull leaves on many varieties.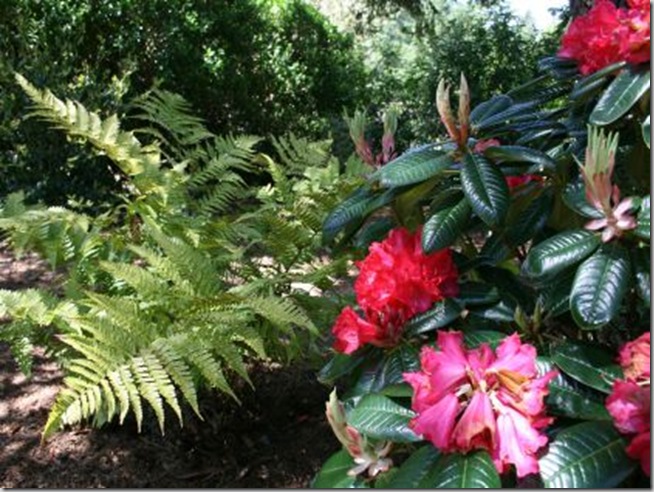 Some lovely natives in this garden to support our local wildlife, one of which is the Giant Chain Fern seen behind the red Rhodie above.
Are you ready for your garden transformation? Click here to request an information packet including addresses where you can see my work.